Vanlife in the best 4×4 by far
A Land Rover built by Dormobile is the British alternative to a VW Westfalia for overlanders. Here we have true survivor. One of only 1000 examples ever created when the company still produced from its facilities in Folkestone. Adventure on any given journey. Overland experiences like no other. No road trip will ever by either too far or too remote. A four-wheeling time warp which will suit four people.
Wherever you go, the trusted 4×4 system, the usability of a pop-up roof top and a full camper set up inside will put a smile on the faces of everyone on board. The Dormobile will get you there. Drive, eat, sleep, repeat. Four people can sleep inside. Rest whenever you want, cook your favorite roadside meal and drive on. Create the best lifelong memories while you simply go out and explore.
In the following weeks we are working on the car to get it ready for your next adventure. Please make an appointment if you want to see this Land Rover in person. Our showroom is located in Delft, the Netherlands. We ship worldwide.
Soon to be for sale at Heritage Cars.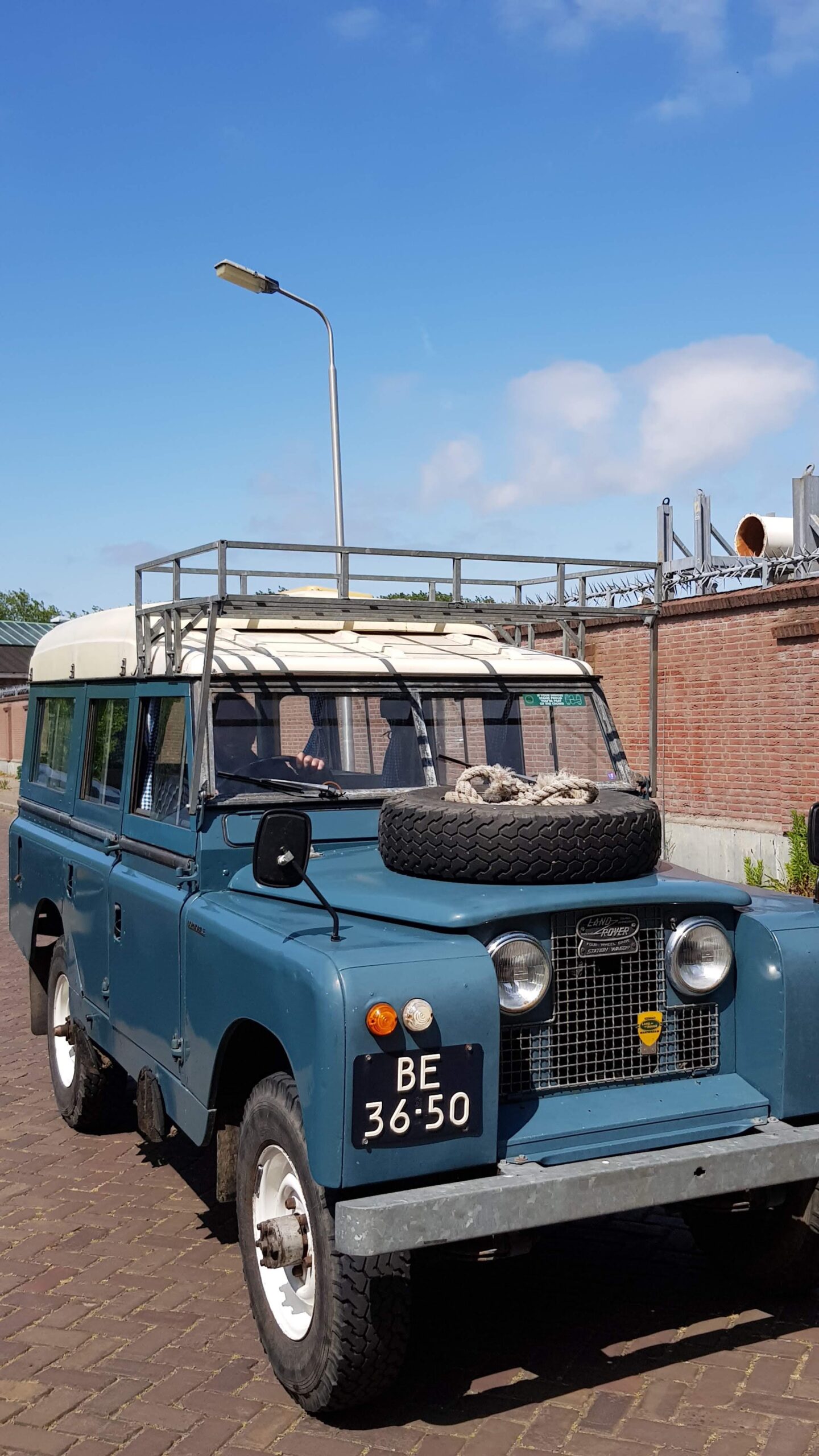 Want to know more about this car?