Service and Maintenance
Founder and owner of Heritage Cars, Geert Kistemaker, grew up in a workshop and ever since he has grease and oil running through his veins. Geert doesn't just have a technical background by working with his hands and education. He was trained by the best of the best at Aston Martin Heritage in Newport Pagnell to oversee the full project. It matters to us that any car that leaves the showroom or workshop is in the best possible condition. It also helps that Geert is capable of judging a car with an honest review. His wide experience in the classic car world is uncommon for people of his age. Restoring, preparing, engineering, re-commissioning and running vintage and classic cars for many years has set him apart from others who solely focus on one aspect only. For Geert, reliability and drivability are key words. A vision that he spreads throughout the people we work with and the clients we work for.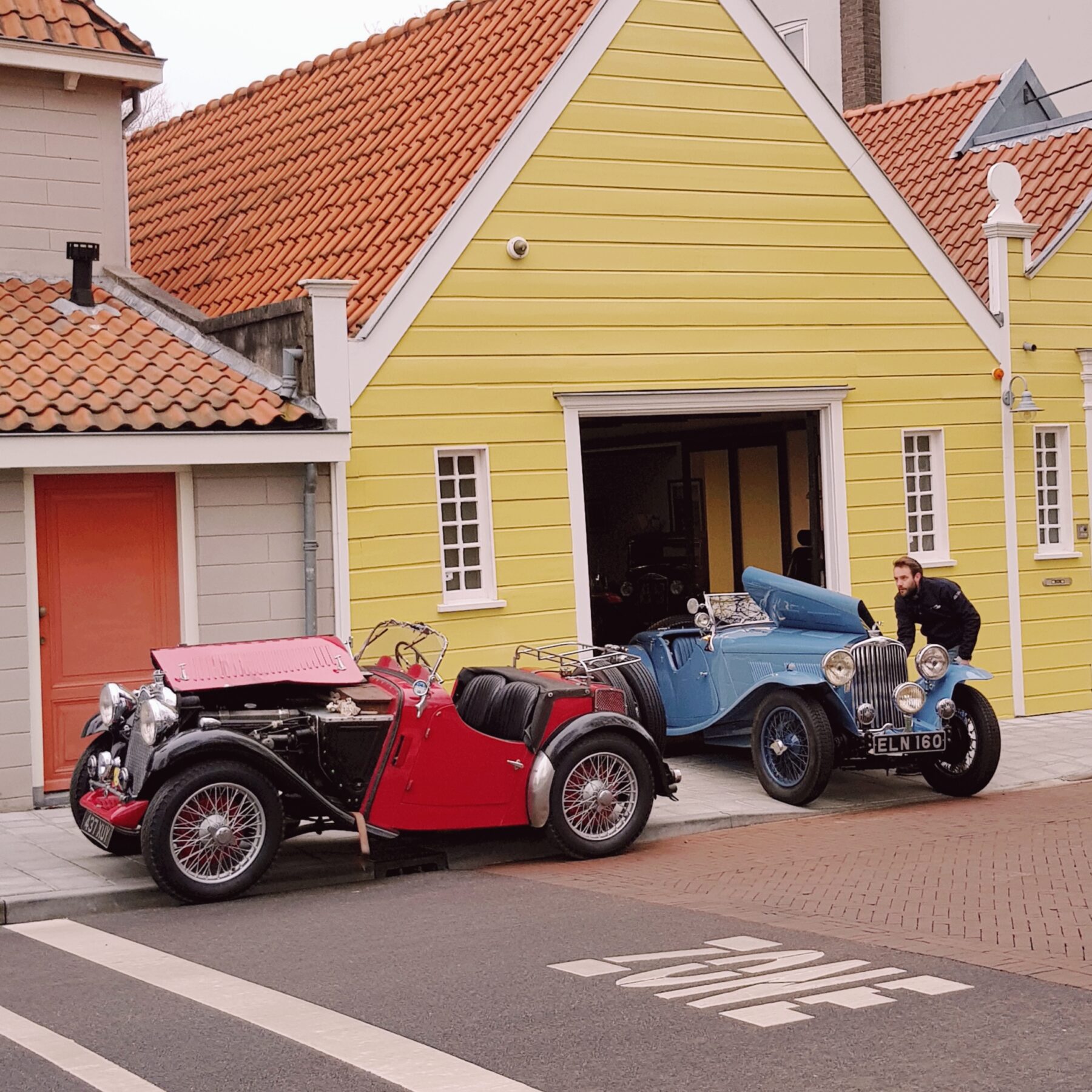 With having much experience in preparing and servicing race and rally cars for events such as Mille Miglia, Le Mans classic, Tour Auto and others. On forehand we make sure everything works like it should. Several cars that have passed through our workshop have actually won events, including an overall and class win of the Winter Trail 2023. Others have finished events like the Mille Miglia during the last decade, even in tough weather conditions as during the 2022 event. Most cars from the collections we maintain are being used in between events too. A good preparation with real world testing takes stress away for the owner and driver during any event or road trip. A spirited équipe will have time to fully enjoy special events without having to worry about the car's performance and technical issues. Most of our clients are passionate drivers. With high entry fees at stake we understand their main goal: to finish first, they'll first have to finish.
Heritage Cars has a comprehensive network of Europe's finest companies that will help to repair, prepare, and restore cars. Besides, we work together with appraisers, suppliers of rare parts and others to be sure your car is ready to run and shine at any event in the world. Please get in contact so we can help you realize the dream you have in mind yourself.