Porsche 997 Carrera 2S, 3.8 Tiptronic on auction
As the 911 becomes more complex and disconnected, the first two generations of the water-cooled era offer an increasingly appealing blend between the digital and the analogue worlds. Part of our services roster is to source interesting cars like this for clients with even the most specific necessities. This time, it was no different. The current owner approached us looking for a 997 3.8L, with a Tiptronic and a unique specification. With an idea in mind, our team got to work and ultimately found this gem. It now is offered for auction at collectingcars.com.
Starting from the exterior, the major difference one will notice when comparing to the 996, is the revised headlight design and increased rear track width. Not only does this reduce the visual impact of the car, but it also adds a more timeless aesthetic, and improves road-holding capabilities too.
In 2005, 10.501 pieces of the Carrera 2S were produced, with Midnight Blue Metallic as seen here, being among the rarer colours chosen. This is because the popularity of the 911 increased dramatically throughout the turn of the century. This is also due to the introduction of the Cayenne and the Boxster. In turn, most cars were either Silver or Black to protect re-sale value. The added choice of the full leather Sea Blue interior makes this 2S an even more unique and appealing example.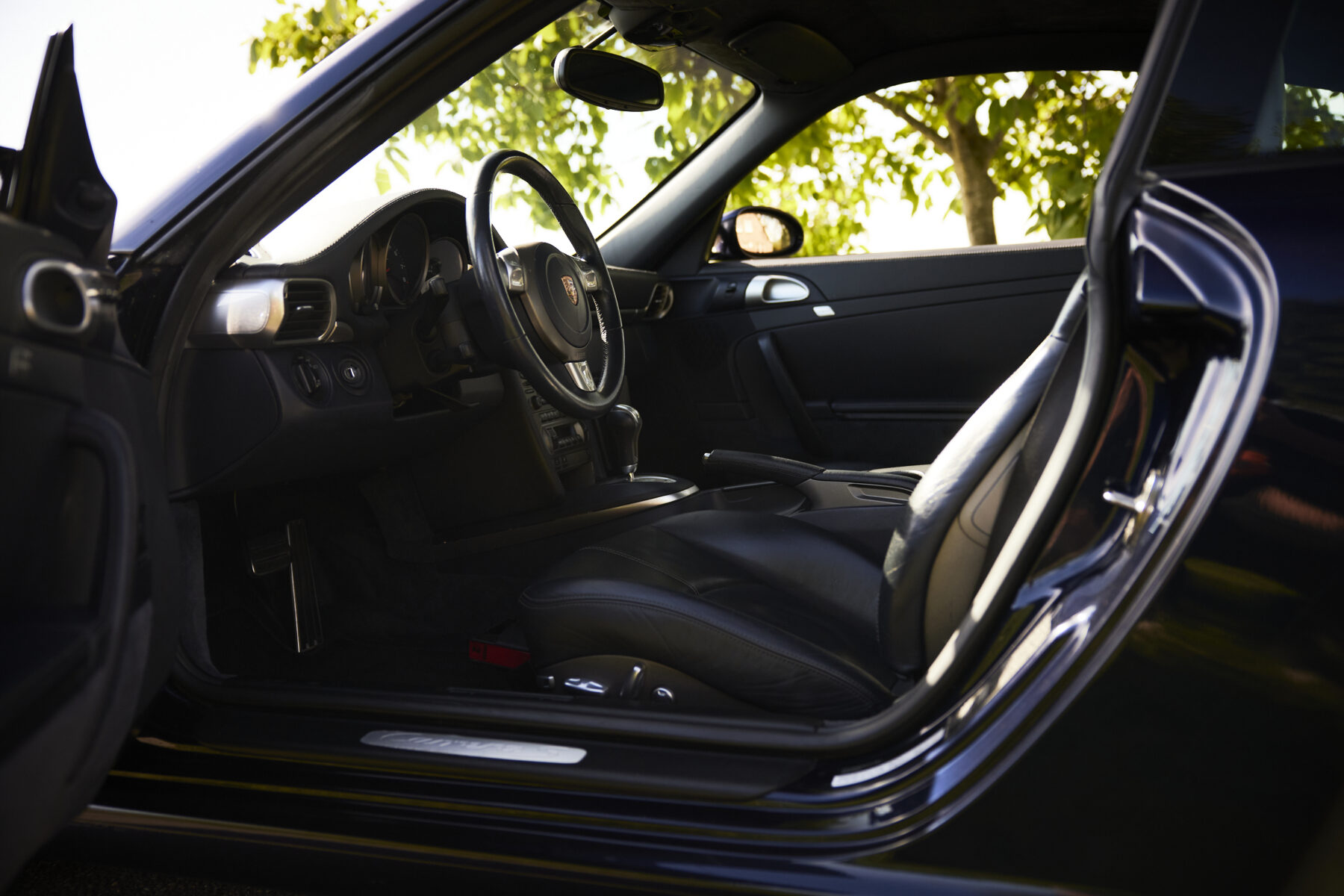 Moving on, we see the heated 16-way adaptive sports seats were optioned. For most users, these offer great bolstering for when the road gets twisty, and an added level of comfort for the daily commute. The option of the 5-speed Tiptronic is also welcome in this context. Yes, we know the harsh judgements this transmission has received, but when paired with the M97 3.8L, the revised programming and gear ratios offer a balanced power delivery. This allows the driver to focus on the more engaging parts of the driving experience, further highlighting the improvements in driver confidence that only the 997 offers.
More creature-comforts include automatic folding mirrors, rain-sensing wipers, and cruise control which only add to how this car can be used, and who can drive it. No matter your level of experience, this 911 has an approachability which, in our opinion, peaked at this generation. Truly, this specific package paved the way for the 911s we know today: the most refined combination of everyday usability, driving engagement, and fun.
The full options list is stated below, the car will be auctioned by Collecting Cars. Please call us for additional information or to book a viewing at our venue in the city-center of Delft, the Netherlands.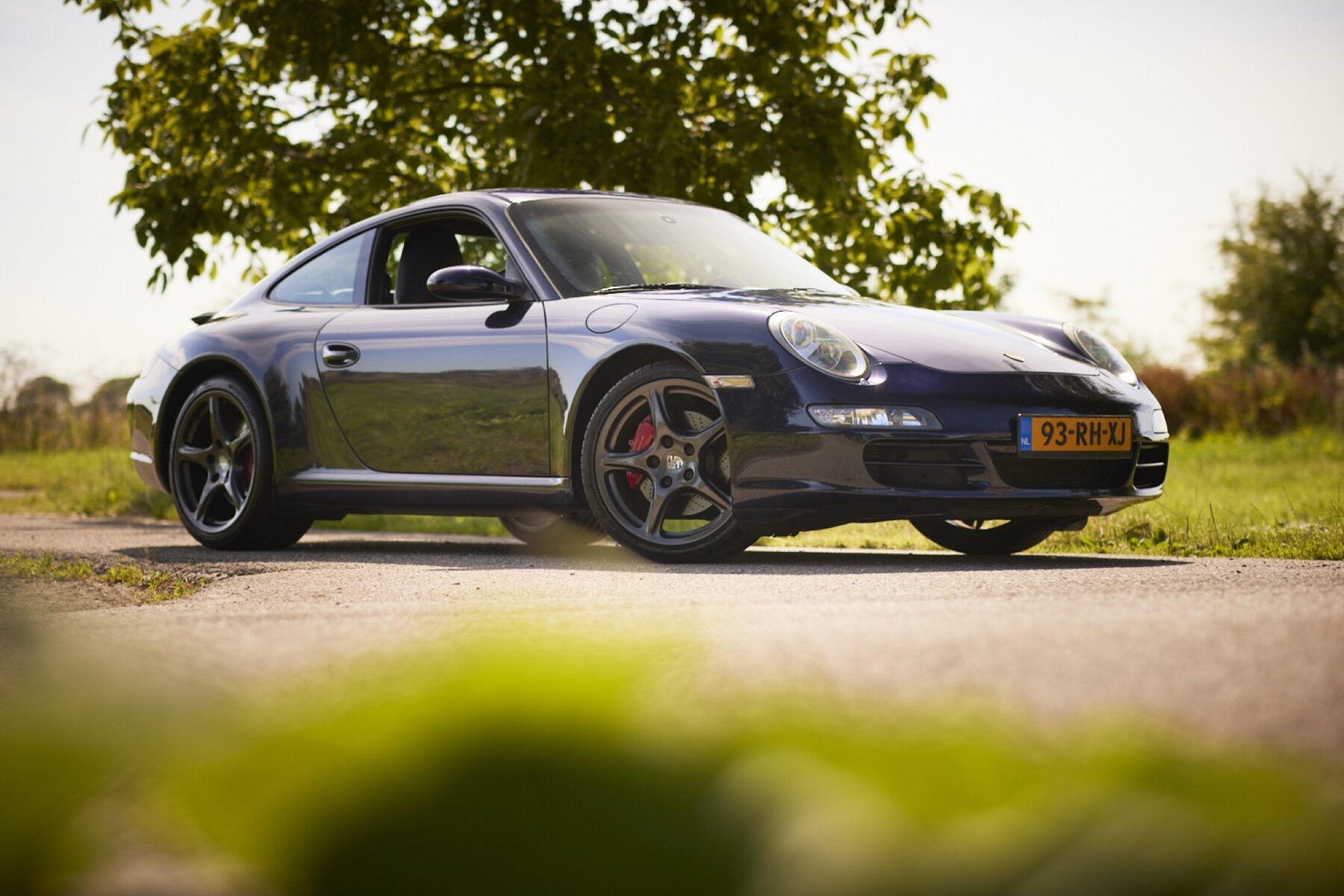 Want to know more about this car?