Singer Le Mans 1.5 Litre 6 cylinder two-seater
Singer was an interesting manufacturer and is in our opinion still underappreciated. They quit motorsports too early for understandable reasons, but this had impacted Singer's image even after the mark was long gone. For instance, when you take a better look at their sports and race cars of the mid-30s, especially a two door six cylinder, they nailed it on the design and engineering. The Singer Works Team and privateers outperformed others in their Aston Martins, MG's and Rileys. Being one of only 71 Singer Le Mans 1.5 Litre six cylinder two-doors ever built, the example with chassis number 22 we show here is quite rare.
On the second of February 1935 it was delivered to Mr. Green. The original colour was black. As a result of a restoration and upgrades this Singer Le Mans is a pleasant to drive pre-war open two-seater for several reasons. It has that special racing pedigree but remains easy to drive. Get out, attend classic car events and simply have fun with friends and family. For long distance travelling and historic rallying the car is also great. This Le Mans 1.5 litre is all-weather proof as it comes with complete hood and tonneau cover, large windscreen and wipers. An original luggage rack and the double spare wheels add the best practicality to this vintage two-door sports car on any given journey.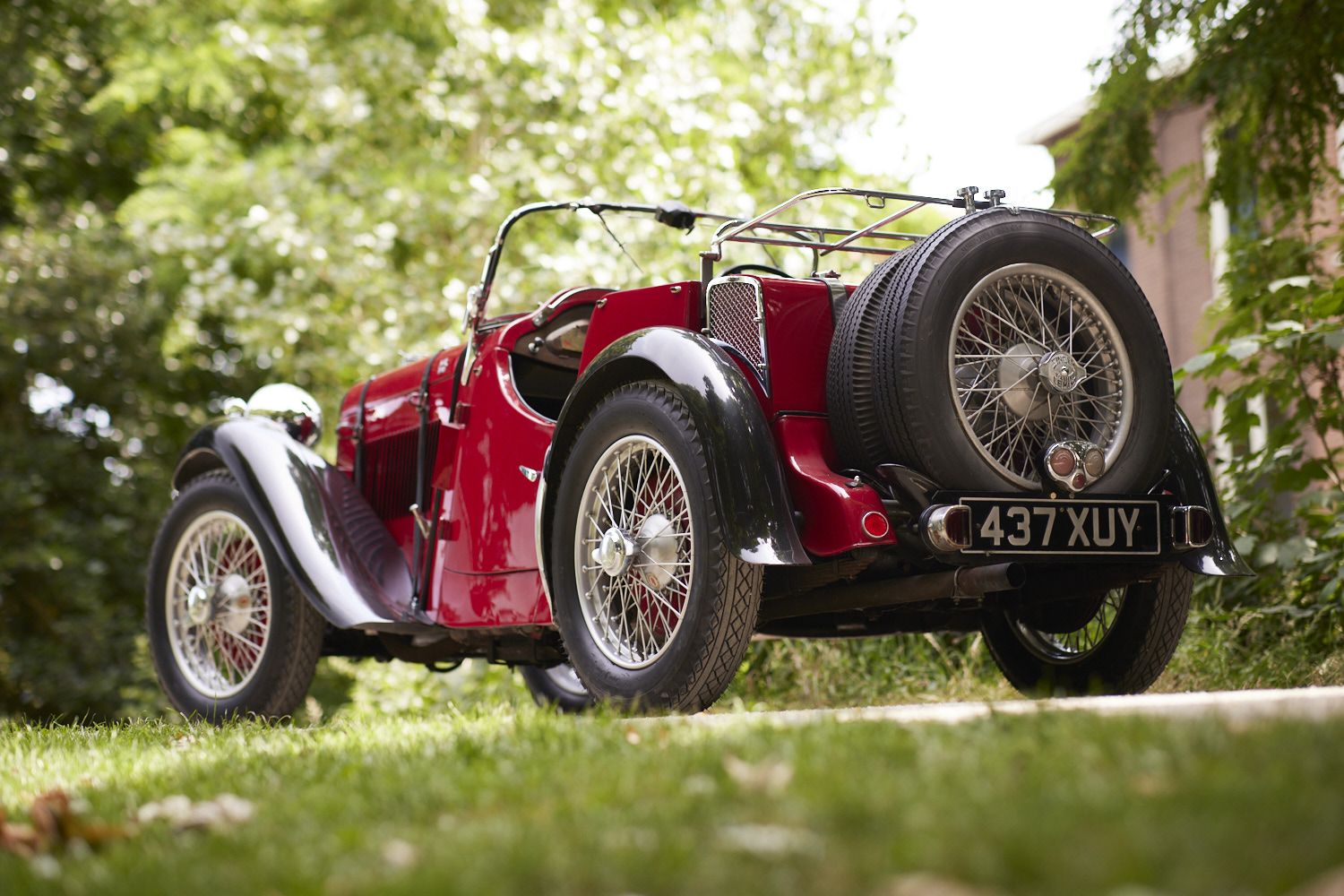 Chassis nr. LM22 was restored and owned twice by the renowned Singer Le Mans specialist Dave Hardwick. He sold the car to Belgium in the eighties, with one sidenote: a first chance of buying it back one day. In the late 2000s it returned in the Hardwick car collection. Within the family this car is better known as Betty. Mister Hardwick himself finished the car in maroon red over black. Nowadays it still is in a very good overall condition. We have had it professionally detailed and were surprised by the car's paint quality and shine. We don't see them pop up for sale much. The Singer community keeps them in the inner circle.
A Singer clutchless gear change, called Fluidrive, is fitted. The gearbox and flywheel operate like a synchromesh and this makes the car easy to drive. Compared to other pre-war cars with un-synchronised gearboxes this system was ahead of its time. The installed reverse-flow 6 cylinder engine comes from an in-period Singer Saloon assumably, or a Mark 1. The original crossflow engine broke down in the past, but the installed one performs nearly as strong as any other Le Mans. LM22 is mechanically sound. It has good oil pressure and drives really well. Rewiring has done professionally. New 19 inch tires are fitted on larger knock-off wire wheels. The car is ready to run.
Get ready for a test drive. Please make an appointment for a showroom visit in the city centre of Delft, the Netherlands.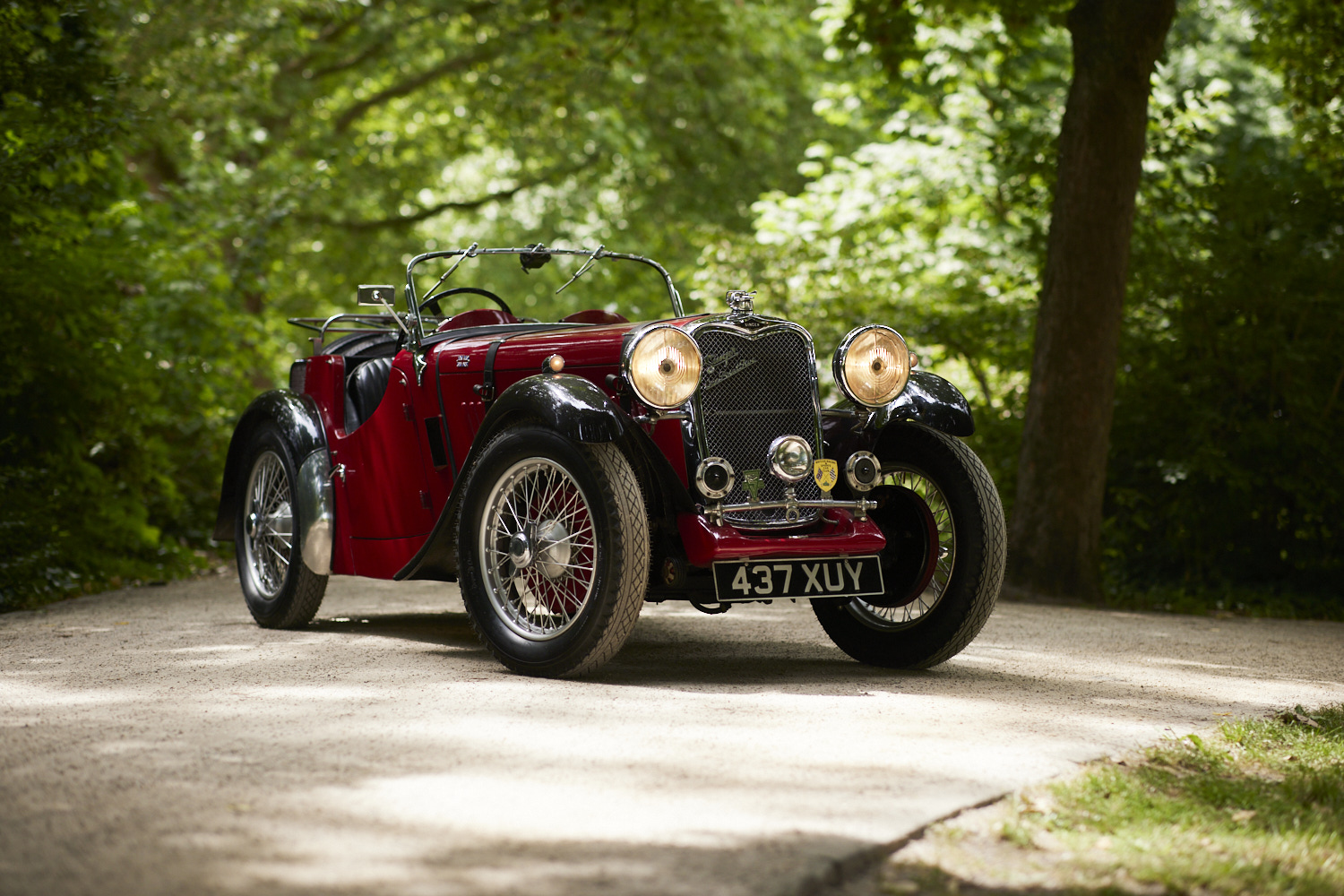 Want to know more about this car?