Protect sump and engine
Aluminum skid plates for the BMW 1600 and 2002 are designed, engineered and fabricated by our team. Period correct looks created with modern technology. Thoroughly tested on 2002 rally cars before we put it in production. Each set comes with a 5mm skid plate, mount bar and spacer for optimal fitment underneath the engine of the BMW 1600, 1600-2, 1502, 1602, 1802, 2002, including the Ti, Tii and Touring model.
The steel mount has a unique design and makes the entire skid plate, but also the front of the car as strong as possible. The openings in the plate itself offer optimal cooling for the M10 engines in any given environment. We can highly recommend the skid plate for lowered 02's, rally and track cars.
The 5mm aluminum skid plates are in stock. Order your set by using the contact form below. We ship worldwide. Please inquire for a shipping quote. In our workshop in Delft we can also fit the skid plate on your BMW by appointment.
Note: 2-3mm steel skid plates can be fabricated upon request.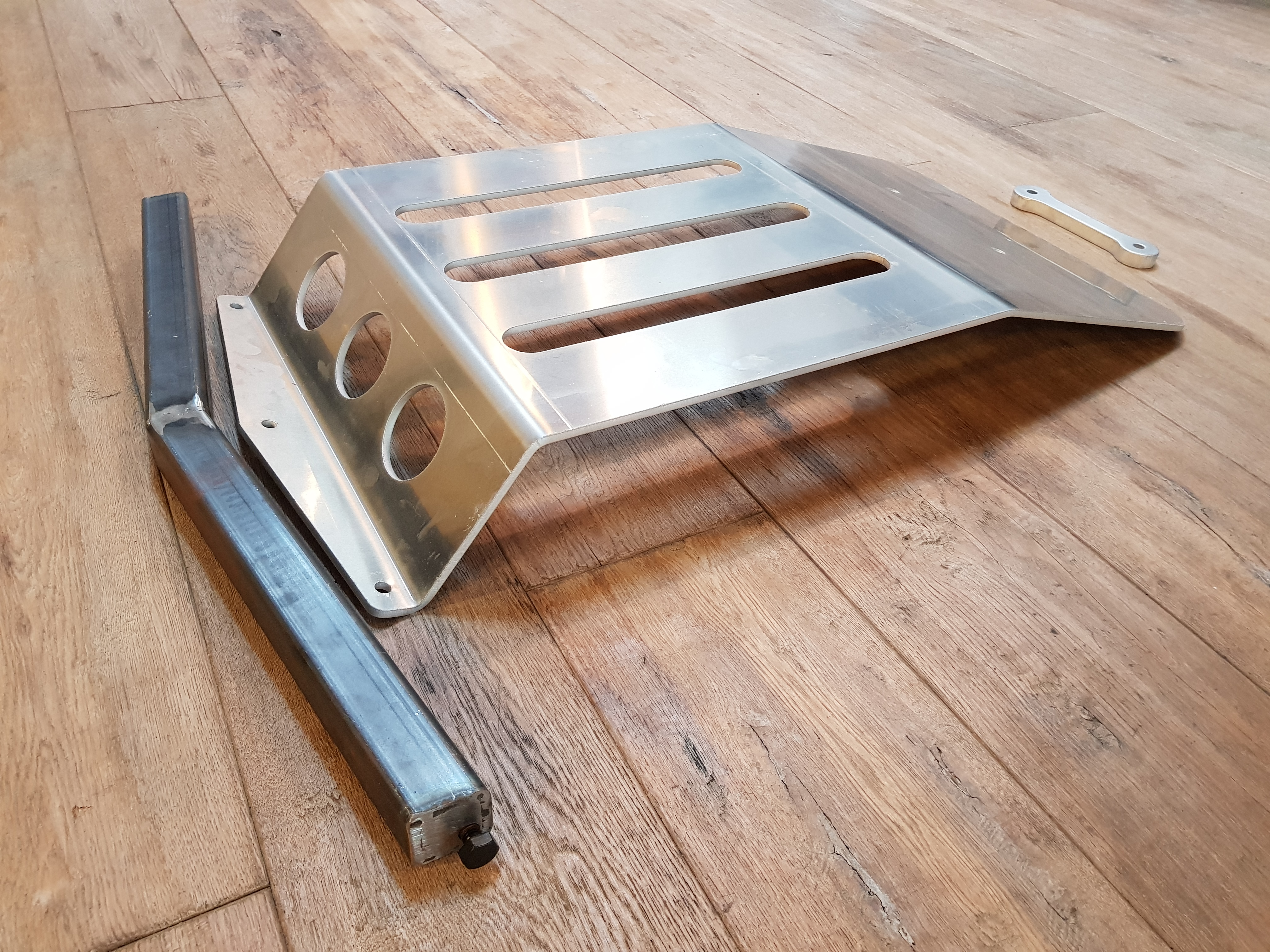 BMW 1602 Rally Car with Heritage Cars skid plate
Here's an example of a mounted skid plate. This was the first customer's car we fitted this set on after we finalized, tested and approved the design. The 1602 you see here was prepared and serviced by us for classic car rallying. It has run two years of rallying flawlessly since. The skid plate is proven to be strong, but its weight doesn't influence the balance of the car much. This has always been our goal, together with the period correct look & feel.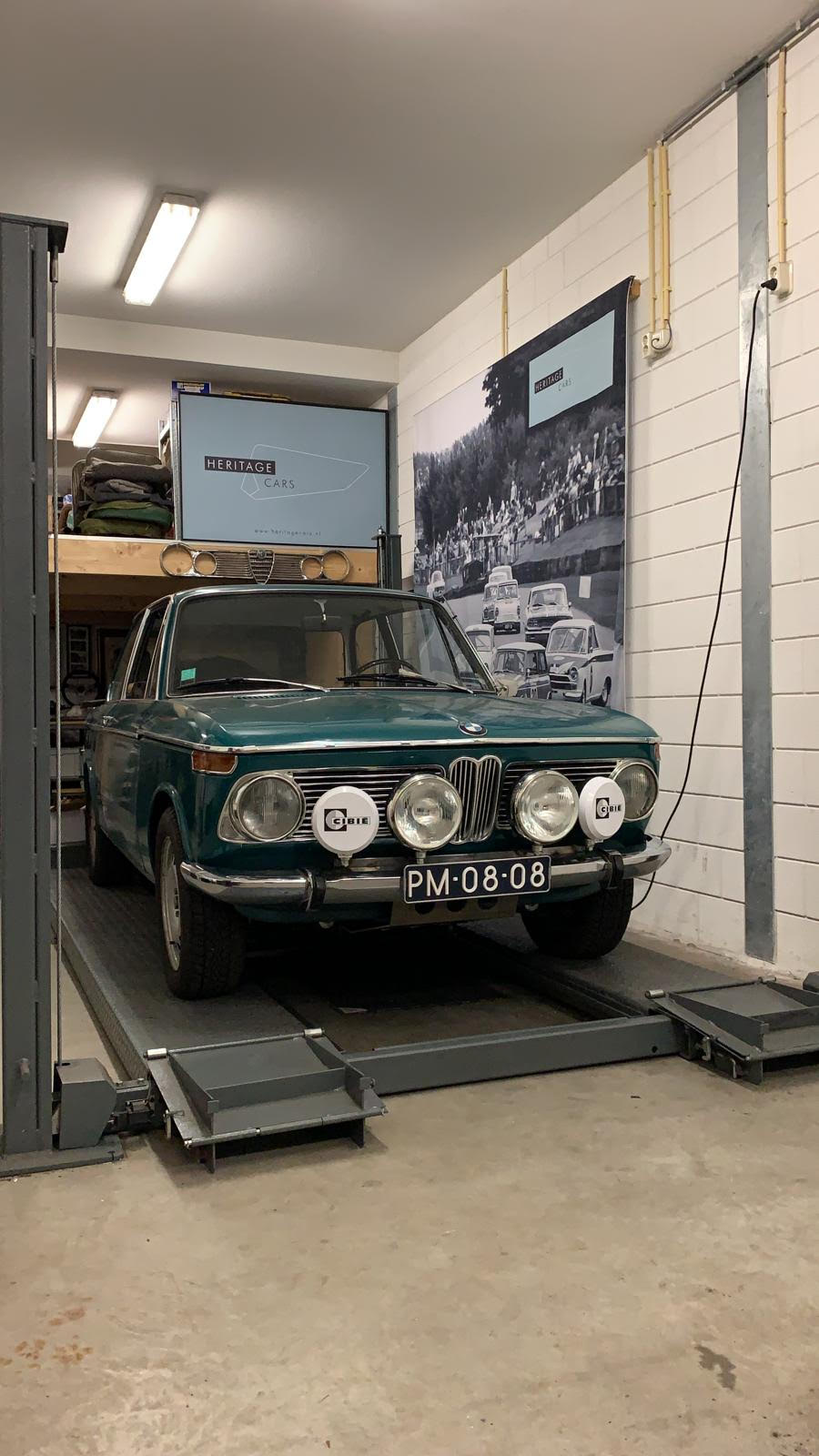 Want to know more about this part?