Bringatrailer did a wonderful write-up of the AC and its heritage which we are happy to share here.
This 1937 AC 16/80 is one of 42 Competition Sports two-seaters built between 1935 and 1939 and is among just 14 examples built with "sloping tail" coachwork during the final three production years. Chassis L631 was ordered new by a Ms. Clare Mary Hope-Edwardes, who took delivery of the car in December 1937 and retained it until the early 1950s, by which time she had assumed the title Lady More of Bishop's Castle.
After several changes of hand, the car was purchased in 1957 by a South London man who raced it with several modifications including yellow paintwork that earned it the nickname the "Flying Banana." It received a multiyear refurbishment under subsequent long-term ownership by an AC Owners Club historian, after which it spent six years in the US before returning to the UK in 2013. The car was purchased in 2017 by its current owner, who commissioned a three-year refurbishment that included a repaint in blue-gray, a re-trim of the interior in blue leather, and the installation of a 2.0-liter SOHC inline-six matching the number listed on the car's chassis plate. Additional features include triple SU carburators, an electric fuel pump, a four-speed manual transmission, Hydro-Telecontrol shock absorbers that are adjustable via the steering column, mechanically actuated duo-servo drum brakes, DWS integrated jacks, blue-painted wire wheels, a central front spotlight, and a blue soft top. This AC 16/80 was offered for sale on Bringatrailer.com by Heritage Cars in Delft, Netherlands, with hand-written correspondence from its original owner, additional historical photos and documents, its buff UK registration logbook, and UK registration on its original plate number, ELN 160.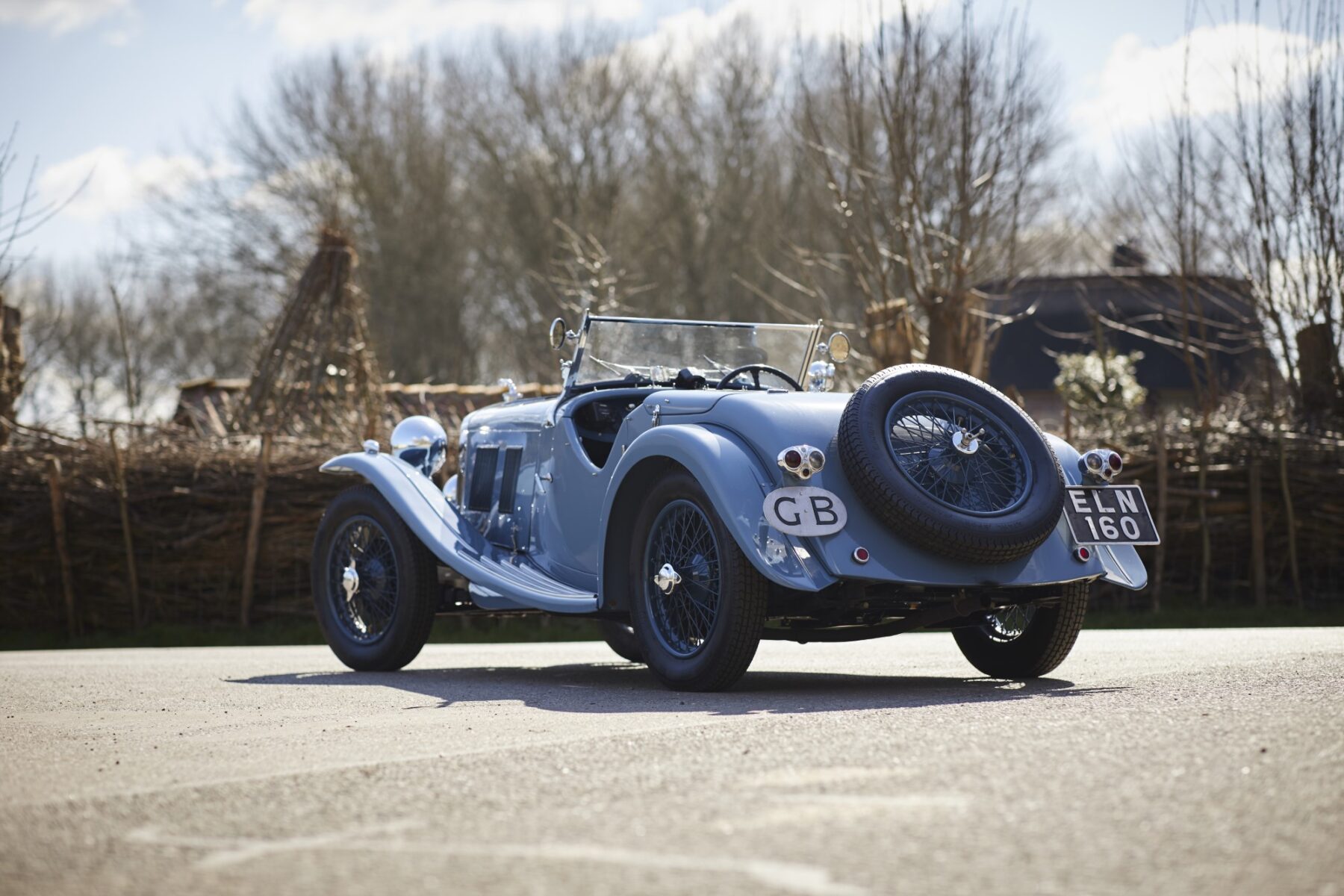 The 16/80 model was introduced in 1935 on a shorter version of the double-drop frame utilized across the rest of the Two-Litre range that had been revamped by AC (Acedes) Cars Ltd. in 1933. Riding on an 8'10" wheelbase, the 80-horsepower Competition Sports variant's two-seater coachwork incorporated aluminum body panels over ash wood framing. Early examples featured a slab-style fuel tank and a scalloped cowl, while for later cars a sloping rear profile was adopted along with an aluminum tonneau that concealed the convertible top.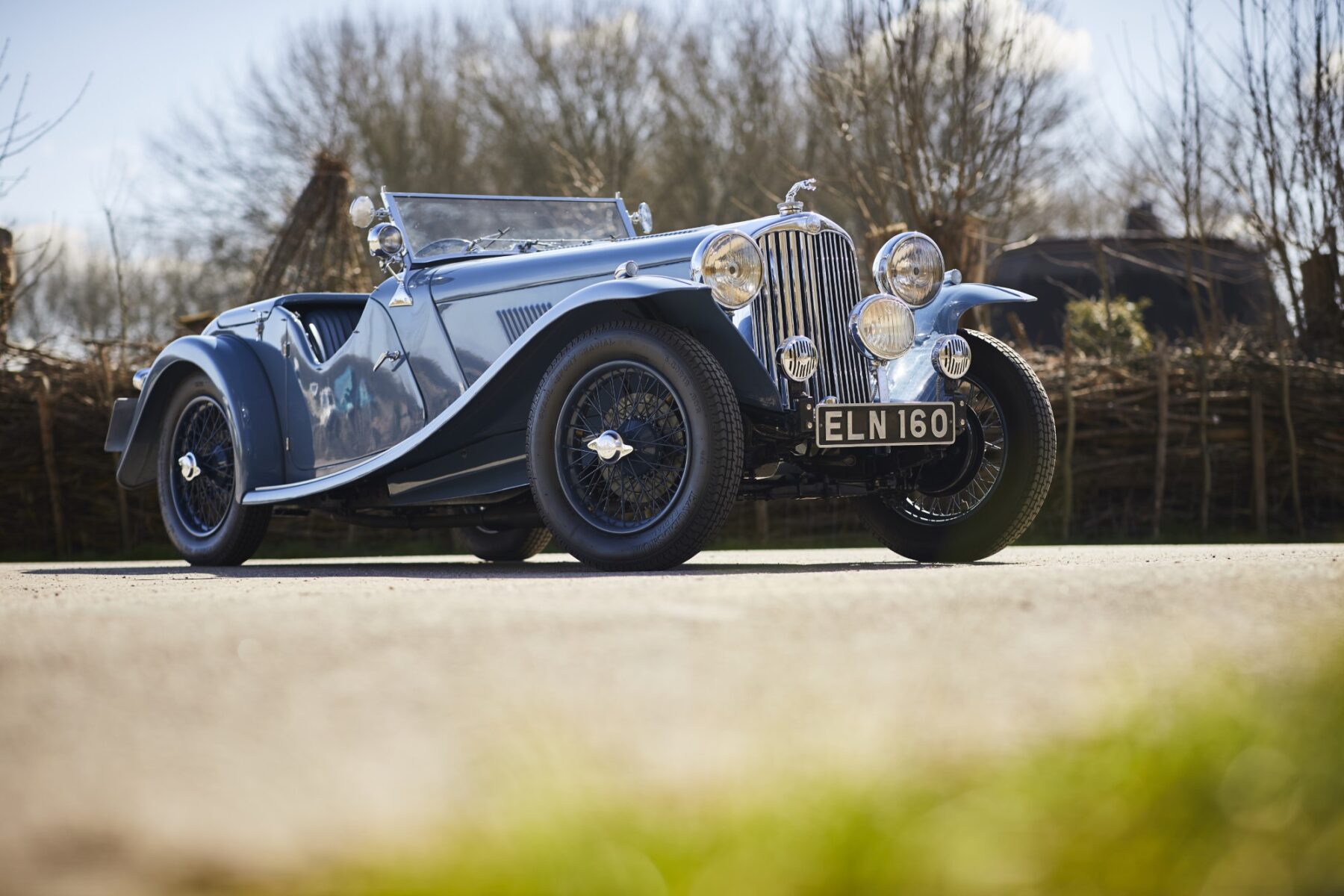 This sloping-tail example was originally finished in a shade of gray according to correspondence with the original owner. After being purchased in 1957 with accident damage to its body, the chassis was fitted with replacement bodywork from another 16/80 before being raced by its then-owner in a bright yellow livery. The car was refinished in ivory during subsequent refurbishment work before receiving a repaint between 2017 and 2020 in its current shade of blue-gray, which is said to replicate the AC color Aberdeen Slate Grey.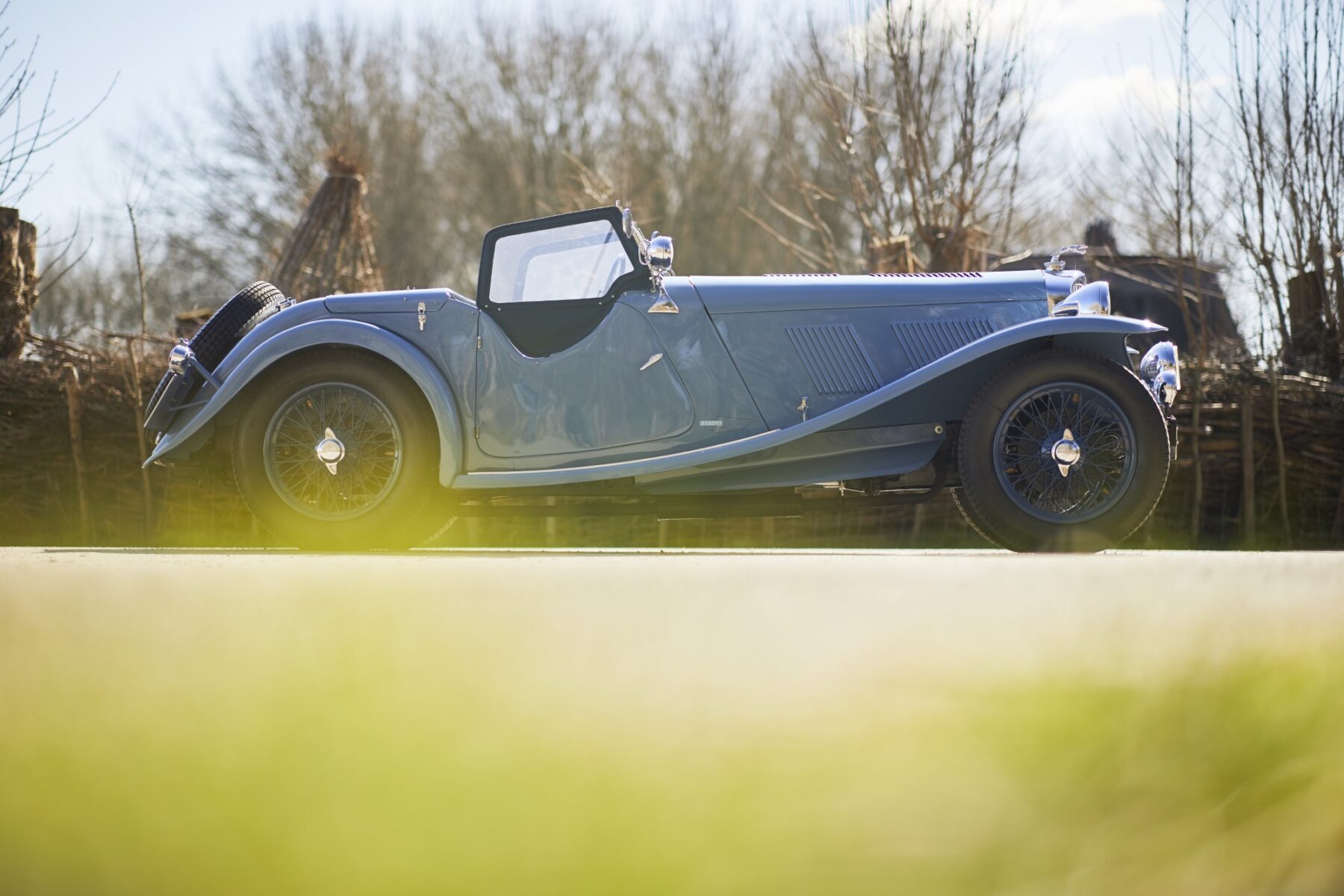 Blue-painted 19" wire wheels are secured by two-eared knock-offs and are wrapped in Excelsior Stahl Sport Radial tires, as is a matching spare mounted at the rear of the car. Additional features include low-cut rear-hinged doors, louvered hood panels, a greyhound radiator-cap mascot, Lucas Bi-Flex Long Range headlights, an oval spotlight supported between the dumb irons, a fold-down windshield that carries a spotlight and side mirrors, and a dark blue soft top with matching side curtains.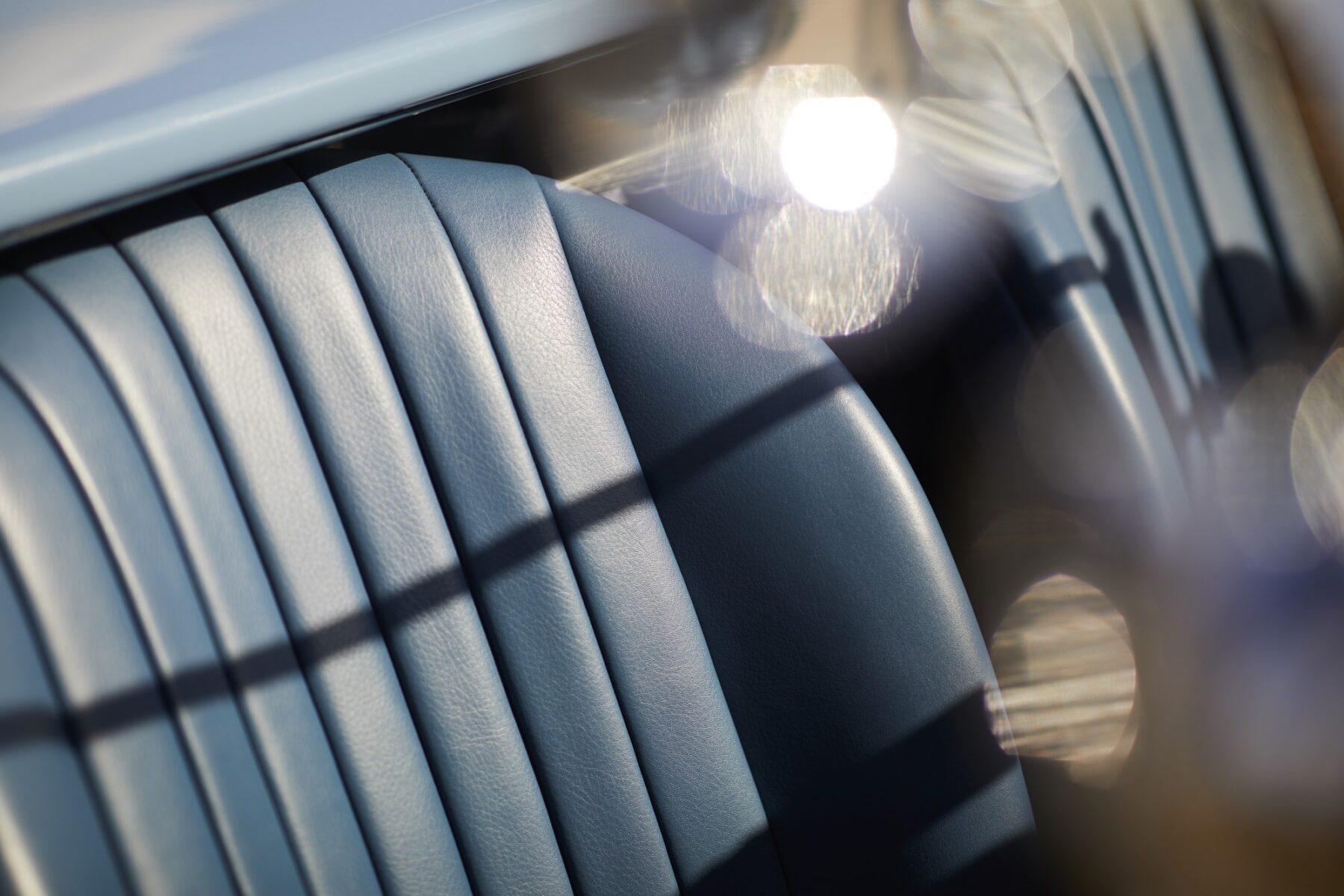 The cockpit is trimmed in blue leather over bucket seats for two with sunburst-pattern matching upholstery over the door panels. Additional features include blue Wilton wool carpeting over the floors and rear shelf, an ivory-color shift knob, and AC-branded pedals.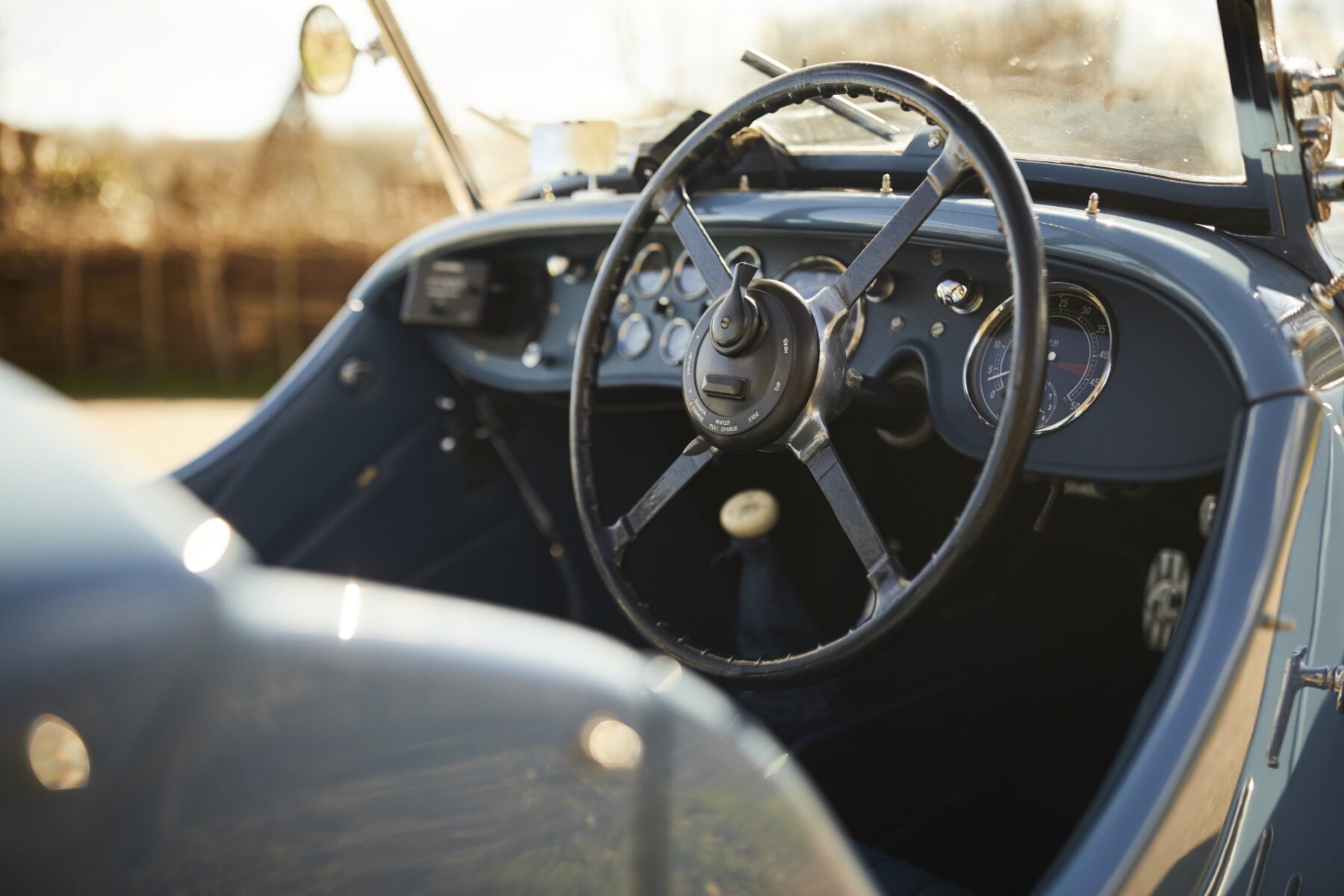 The four-spoke steering wheel is situated on the right-hand side ahead of a blue dash panel that houses a 100-mph speedometer, a 5k-rpm tachometer with an inset eight-day clock, auxiliary gauges, and a Halda Tripmaster. The five-digit odometer shows 3k miles, approximately 2k of which have been added under current ownership. The majority of the seller's photos were taken in 2021, and a February 2023 odometer photo shows the addition of four miles since the 2021 photoshoot.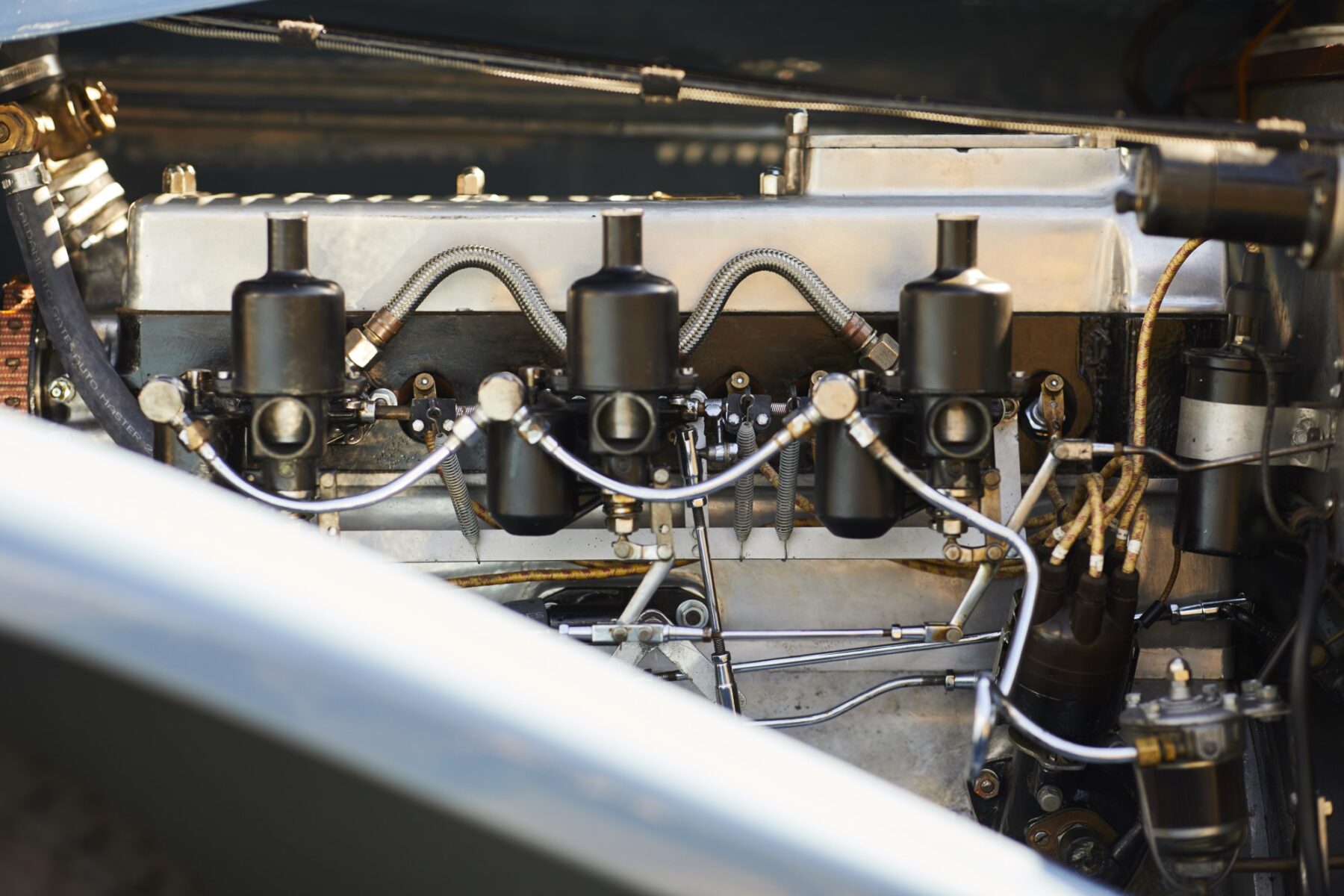 The 2.0-liter inline-six features an aluminum block and crankcase, a single overhead camshaft, and triple SU carburetors. A rebuild during the refurbishment performed between 2017 and 2020 reportedly included the installation of a replacement crankshaft, camshaft, and forged pistons and connecting rods.
Power is sent to the rear wheels via a Moss four-speed manual transmission with synchromesh on the top three gears. Stopping is handled by mechanically actuated duo-servo drum brakes, while suspension incorporates semi-elliptical leaf springs and Andre Hydro-Telecontrol friction shock absorbers that are adjustable via fluid pressure controlled through two cylinders mounted on the steering column. The chassis is also equipped with front and rear DWS jacks. The steel frame was reportedly lightened and reinforced during the car's racing career in the 1950s.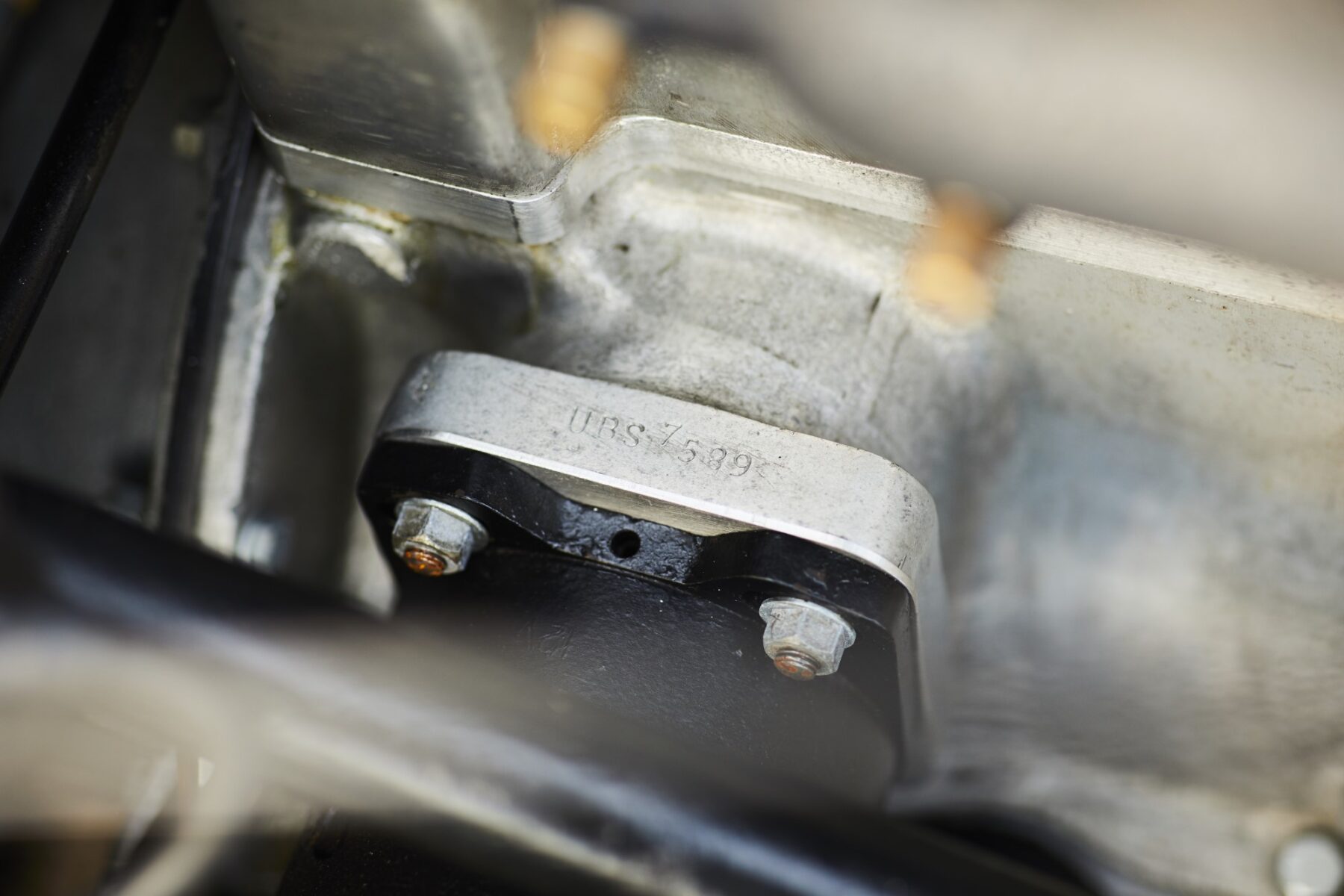 Engine number UBS7589 is stamped on the crankcase, matching the engine number stamped on the chassis plate and written in the car's buff UK logbook. The engine is said to have been separated from the car during its earlier history and later located by a previous owner. Chassis number L631 is also shown stamped on the frame in the gallery below.
Hand-written letters from the original owner to subsequent owners in the late 1960s and early 1990s describe her experiences ordering and owning the car, noting that an AC representative came to her home to obtain measurements to customize the car's seat. The original owner notes that she limited who was allowed to drive the car and that she once drove it at 100 mph on the sands of North Wales. Her letters also describe a flying-trout radiator mascot that she retained after selling the AC and can be seen in a 1937 photo of her and the car.
Additional photos from the car's history are also viewable in the gallery below, including images from the car's racing career in the late 1950s with its then-owner, David Sinnett-Jones, who described the car in passages of his memoir that are provided below. Correspondence from Sinnett-Jones and other owners is also included, along with the car's buff UK registration book and other historical paperwork. Photographs of the car during its participation in the Monterey Motorsports Reunion while under US ownership are included along with results and inspection sheets from its appearances at the event.
The car is registered in a country that does not issue titles for vehicles, it is being sold on its UK V5C registration document. The car is being offered by the seller on behalf of a Netherlands-based dealer, who is offering the car on consignment for its UK-based owner.
BaT Essentials
Seller: HeritageCarsDelft
Location: Delft, Netherlands
Listing Details
Chassis: L631
Engine Number: UBS7589
3k Miles Shown, TMU
2.0-Liter SOHC Inline-Six
Triple SU Carburetors
Moss Four-Speed Manual Transmission
Aluminum Sloping-Tail Coachwork
Aberdeen Slate Grey Paint
Blue Leather Upholstery
Blue Convertible Top
Blue-Painted 19″ Wire Wheels
Duo-Servo Drum Brakes
Hydro-Telecontrol Shock Absorbers
Correspondence From Original Owner
Historical Photos & Documents
Refurbished 2017-2020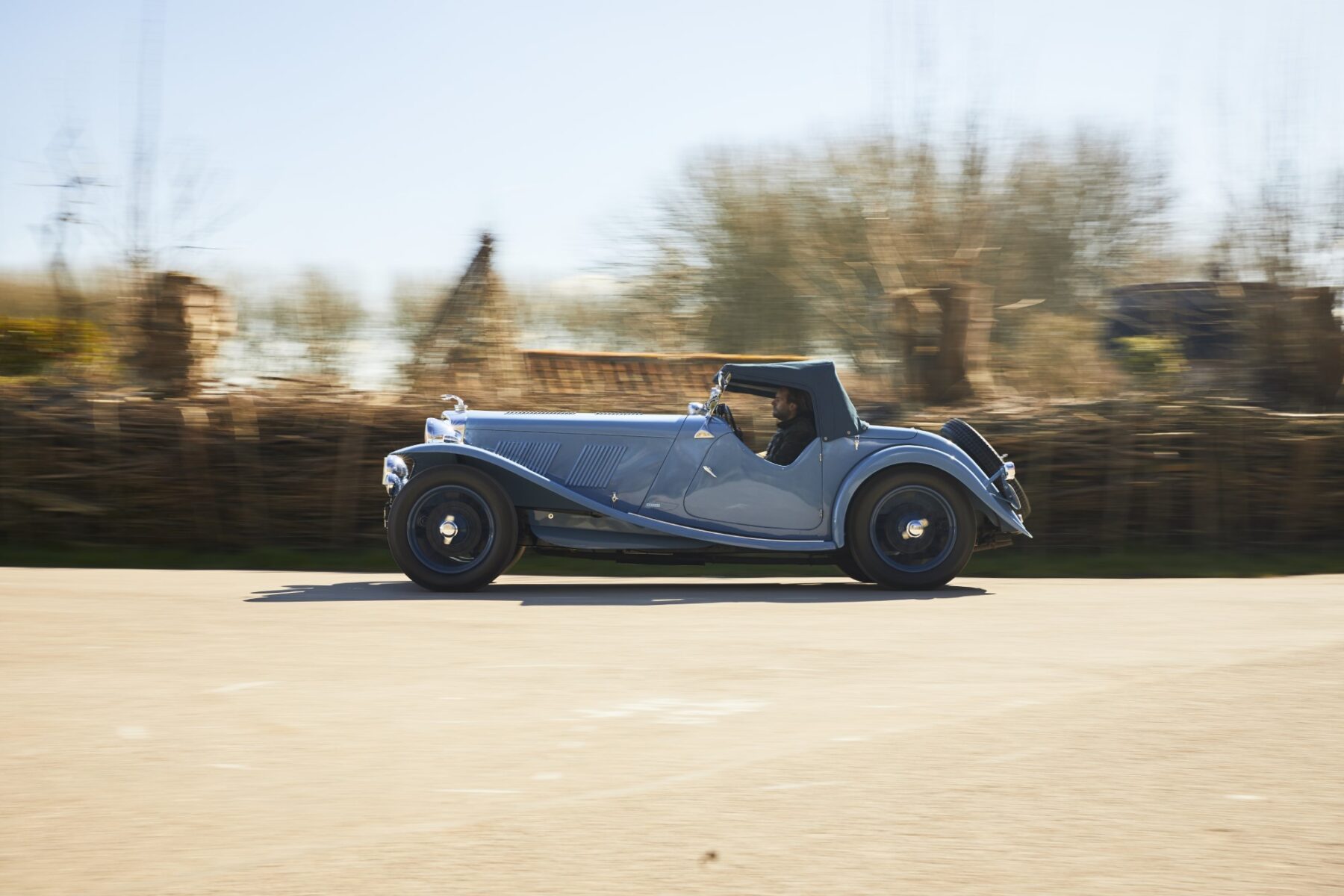 Private Party or Dealer: Dealer
Additional charges from this dealer: USD $0
Lot #99016