This Lancia Augusta participated in the 1937 Mille Miglia and will return as a competitor in 2023. A couple of years ago, a client asked us to look out for an ex-Mille Miglia car with a good MM coefficient. The brief was simple: pre-war era, overall performance instead of high horsepower, and finally, a very specific driving position. The Lancia Augusta wasn't the first car that crossed his mind, however after hearing our pitch for this specific example, it all made sense to him.
The car was purchased from Italy and this was the starting point for an interesting project that followed. We have restored this original Augusta following the highest standards, while preserving everything that we could. What you see as a result is a pre-war Lancia with great patina and excellent mechanical and electrical components. The brakes work as they should and the electrical system has been renewed. The interior has also been restored, and new period-correct wire wheels are fitted with fatter tyres. It was these subtle changes that completely transformed the look of the car.
The end result was a car that finished the Mille Miglia for the first time in its existence. It didn't even need any service during the event. The way the car drove, the reactions from bystanders, it all put huge smiles on the faces of the equipe. Geert himself got the opportunity to drive the Augusta over the finish line in Brescia. A wonderful and rather emotional moment to say the least. What a macchina!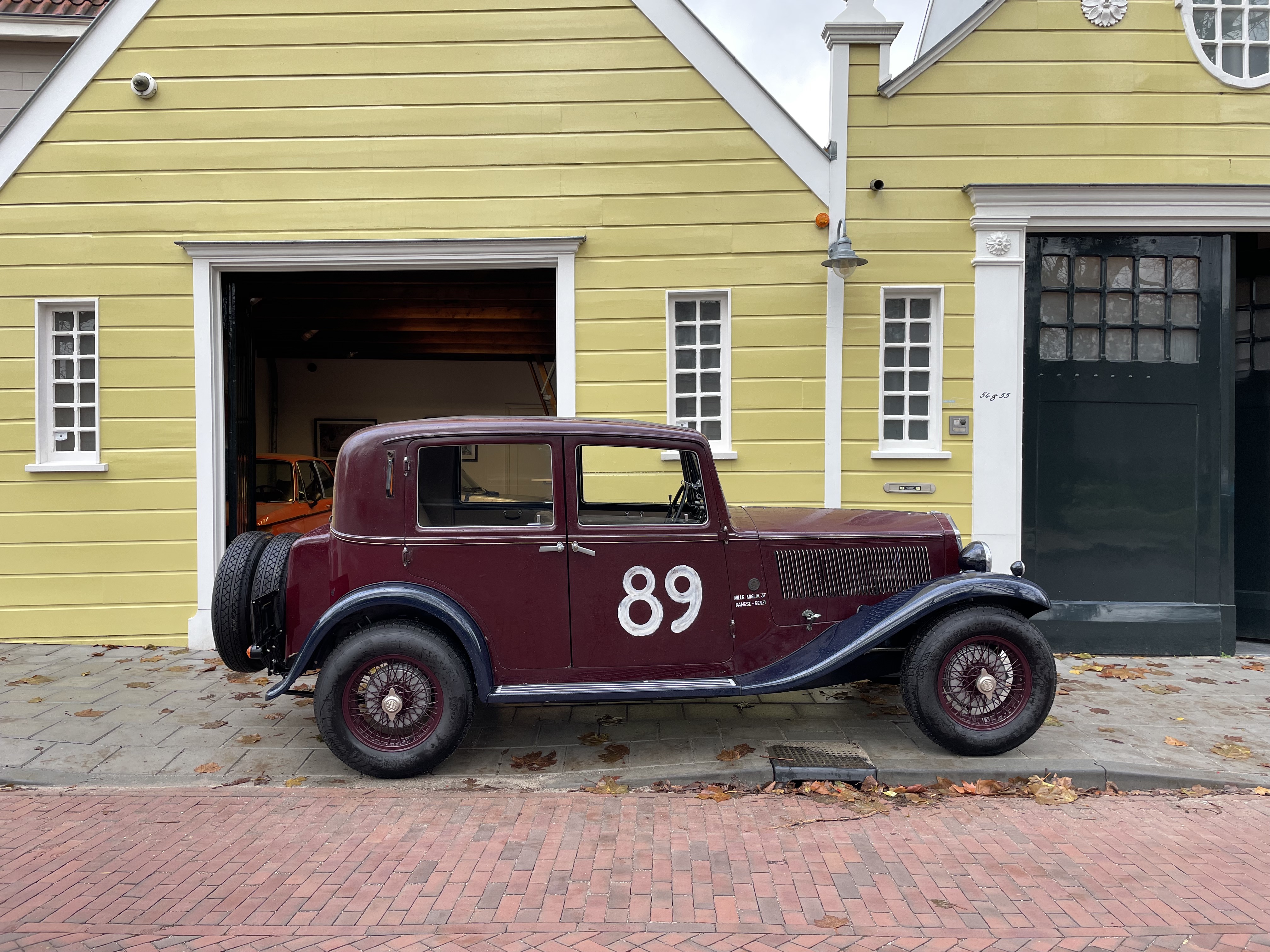 To create a reliably fast engine was the most difficult part of the entire project. These Augusta engines are notorious for developing cracks in various parts and failing over time. With experience from another rebuild we conducted on a BMW 327/8 engine, the path was forged for a similar process for this Mille Miglia veteran. Thus, all these usual problems attributed to the V4 engines were tackled. Long-term cooperations with the correct specialists made this possible, and turned this Augusta into one of the brightest graduates of our restoration management service. Indeed, it was a fun project for everyone involved. This car now brings a smile on the owner's face, and we are looking forward to see him enjoying it to the fullest in the upcoming Mille Miglia.